Welcome to the New Order of Druids!

WHO ARE WE? CLICK PLAY AND LISTEN...


Welcome to the New Order of Druids, where the Ancient Wisdom of the Druids meets the new world of today, for the age of Druids and magic are not our past, they can be our future... So who and what are we?

The New Order of Druids is intended to unite people with the same interest: wisdom and insight. We believe that wisdom is priceless, and therefore, joining our Circle and College is and always will be free. As long as one's intentions are positive, it does not matter which age, gender, nationality or religion one has to enter the Circle. We are not any kind of cult, but a growing Circle of people with similar and different beliefs, uniting together. To read more about us, CLICK HERE.
BOOK
King Arthur and the
Gods of the Round Table

Ever wondered if the legends of King Arthur, and the knights and ladies of Camelot, were based on the myths and legends of the Celts, or even on the Germanic and Greek ones?
This book will not only offer an indepth search of parallels between the Arthurian and Celtic legends, but also searches for the pagan symbolism hidden within the many medieval stories of the King of Camelot.

This book can be purchased at the link below:

KING ARTHUR AND
THE GODS OF THE ROUND TABLE
SUPPORT THE EARTH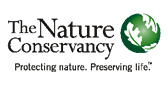 You can help us to
support the Earth!

For each member that pays for an upgraded membership, the New Order of Druids will automatically donate 5 € to the Nature Conservancy @ nature.org in order to preserve nature and life all around the world! By upgrading your account, you do not only support us, but also the Earth!


CLICK HERE TO LEARN MORE ABOUT HOW YOU CAN HELP
VISIT OUR SHOP