Step-by-step description of the upgrade procedure
Below, you will find a step-by-step overview of how the upgrade procedure works. You will see that it is a fairly simple and quick procedure.
1. Click the "Upgrade Now" button!



2. Select the upgrade plan you choose for.

You will be offered a choice of four "Upgrade Plans". The standard is one year for 29.95 EUR, but you can also choose to upgrade for two years, for the price of 49.95 EUR (that's an overal discount of about 10 EUR). Normally, you choose between those two plans.

However, the two plans below (also for 1 and 2 years upgrade) are available at a Family Discount, but ONLY if you have a family member living at the same address, who already paid for a full upgrade. You will then be asked to specify the name of this family member for verification. If you don't apply for the Family Discount, don't choose these plans - misuse of the Family Discount will be sanctioned!

Note on Family Discount: The name of the upgraded family member needs to be filled out in the "Family Member" field of your profile, which can be found in the "Private Info" tab!

Once you have chosen your preferable upgrade plan, select it and click "Upgrad" below.


3. Add or update your Invoice Address.

You will be asked to add or update your Invoice Address. If you already filled out your home address in the "Private Info" tab of your profile, it should appear here. Complete the fields where necessary, and click "Save".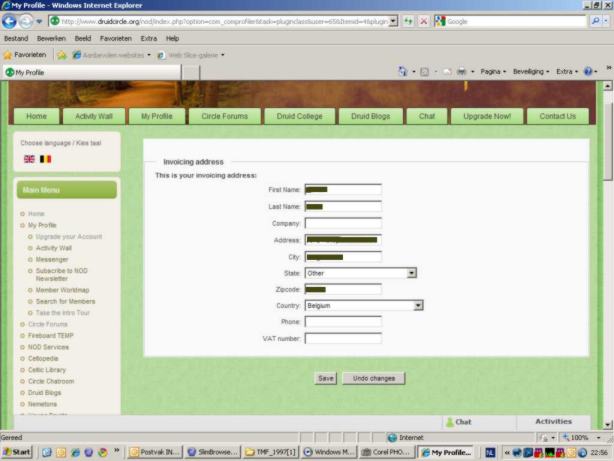 Once your Invoice Address is completed, you will get a screen where you will see the total amount to be paid and for which plan, with below the Invoice Address you specified.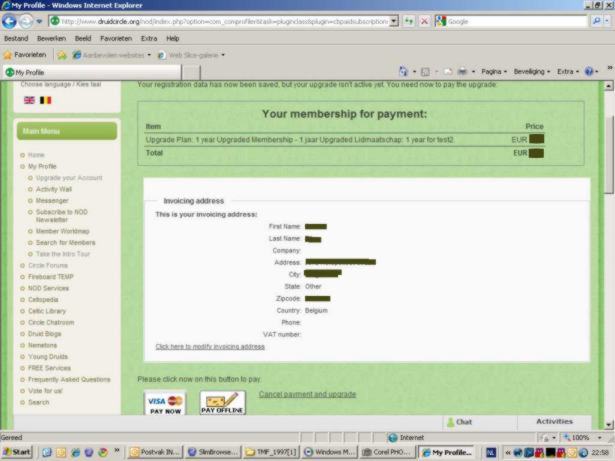 4. Choose how you want to pay.

Below your invoice, you will find two buttons:
* PAY NOW (Visa/Master Card)
* PAY OFFLINE

You can click "PAY NOW" if you intend to pay with credit card (Visa, Mastercard, ...) or with Paypal. If you have a credit card but not a Paypal account, you can still process your payment without needing to create an account at Paypal.

If you don't have Paypal or a credit card, you need to click "PAY OFFLINE". You will then get a window with the bank information needed to request a money transfer. This means that your account will not be automatically activated, it will be manually done so once we have received your full payment. As there are no further steps in that case for you to follow, all steps below are only intended for those who pay with credit card or Paypal.


5.. Paying with Paypal or credit card

Once you have clicked "PAY NOW", you will be redirected to the website of Paypal. You will be asked to login to your Paypal account. If you DO have a Paypal account, now is the moment to do so. If you do NOT have a Paypal account, look for a link down on the left to make your payment with credit card without Paypal account.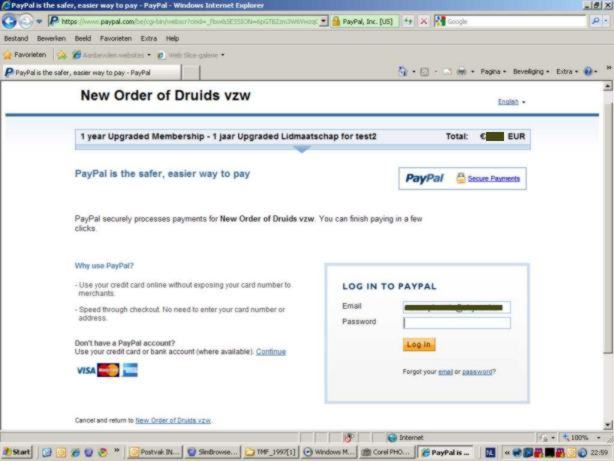 Just follow instructions to proceed with the payment. Once the payment has been processed, you will see a message that says you will be redirected to our website in 5 seconds. Please note that it may sometimes take a bit longer than 5 seconds before you will see our own website appear again.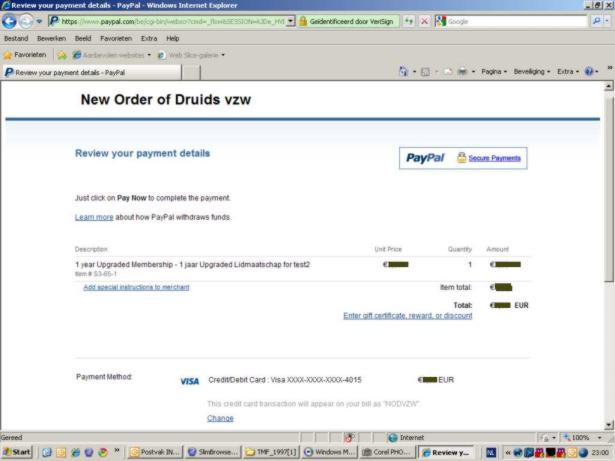 6. Complete your upgrade

Once you have returned to our website, you should be seeing a message that says your payment is processed and your upgrade is active. Still, it is very important to log out of the website and then log back in to have full access to your upgrade!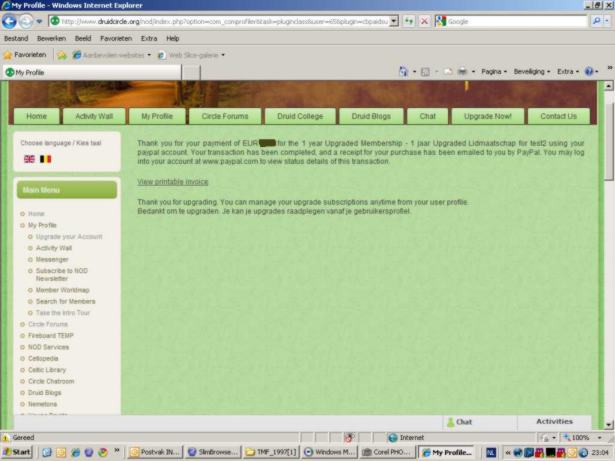 Once you have logged out and logged back in, you can start using your upgraded account!