Membership

The New Order of Druids provides a place for people with an interest of Celtic and Druidic culture, tradition and spirituality, to interact with each other, regardless of their age, heritage, gender or religion. We also believe that the availability of knowledge and wisdom should not come at a monetary price. That is why we provide a FREE online membership including FREE courses. In addition, we offer a paid membership at an economical price that offers alot more online services. By upgrading to a paid membership, if possible, you help us by keeping the New Order of Druids in existence so that those who can't afford it can still be a member for free as well.


FREE MEMBERSHIP
What does free membership offer you?

- Free membership always remains available,
not just for a limited time!
- Access to our Circle Forums
- Your own profile and Activity Wall
- Access to our Standard Courses for free
- Option to upgrade at any time you wish

UPGRADED MEMBERSHIP
For only 29,95 € / year, an upgrade offers you:

All services offered to Free Membership, plus:
- Membership Card and Introduction Booklet
- Subscription to the Oran Mór Celtic E-Zine
- A personal mentor with our Standard Courses
- Access to Specialisation Courses (and mentor)
Please read the Nine Ideals of the New Order of Druids.

In order to join the New Order of Druids, please click the "join now" button below and fill out the registration form. Upon logging in for the first time, you will be able to choose whether you prefer a free or upgraded membership.


I HAVE READ, AND UNDERSTAND, ALL OF THE INFORMATION ABOVE,
AND WISH TO BECOME A MEMBER OF THE NEW ORDER OF DRUIDS.

BOOK
King Arthur and the
Gods of the Round Table

Ever wondered if the legends of King Arthur, and the knights and ladies of Camelot, were based on the myths and legends of the Celts, or even on the Germanic and Greek ones?
This book will not only offer an indepth search of parallels between the Arthurian and Celtic legends, but also searches for the pagan symbolism hidden within the many medieval stories of the King of Camelot.

This book can be purchased at the link below:

KING ARTHUR AND
THE GODS OF THE ROUND TABLE
SUPPORT THE EARTH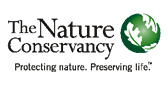 You can help us to
support the Earth!

For each member that pays for an upgraded membership, the New Order of Druids will automatically donate 5 € to the Nature Conservancy @ nature.org in order to preserve nature and life all around the world! By upgrading your account, you do not only support us, but also the Earth!


CLICK HERE TO LEARN MORE ABOUT HOW YOU CAN HELP
VISIT OUR SHOP